Recently Completed Projects
Posted on 18th June 2020
Stoke High School, Ipswich – Over 500m2 of Polyflor Ltd Mosaic "4105 Grey Fusion" vinyl to Corridors and Stairs. Finished with Marlings Ltd nosing's.Ideally suited for heavy traffic areas in commercial areas.
Commercial works completed recently for Mixbrow Construction. Supply and fit Interface Transformations carpet tiles, colour "Fern 1628010" to over 100m2 within two areas.
The non-directional installation means less waste, more flexibility and easier maintenance.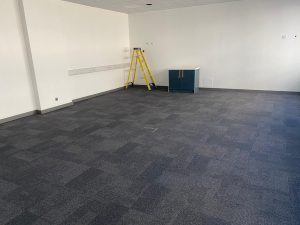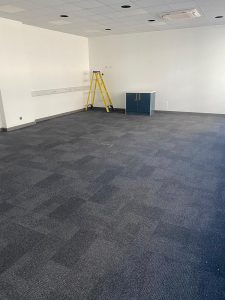 Commercial Project in Bury St Edmunds. BURMATEX LIMITED Osaka "Yari 22806" and "Haiku 22801" carpet tiles to office spaces. Inspired by clashes in Japanese culture; new and old, warm and cool, urban and natural.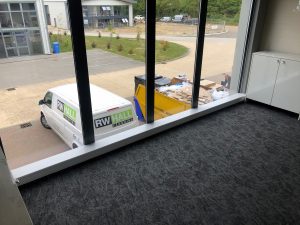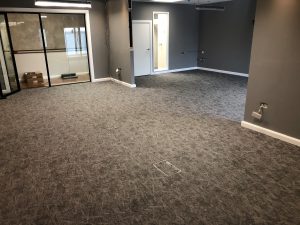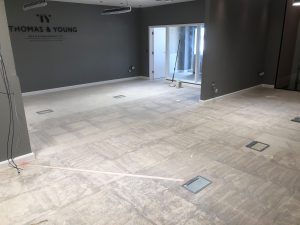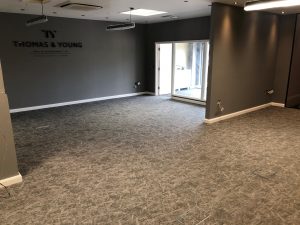 Freightliner in Felixstowe completed for Turners Construction. Areas fitted with Gerflor Attraction Interlocking tiles, colour "Paraiba 3707". These tiles require minimal maintenance and are suitable for heavy traffic applications in commercial environments. Along with  Gradus Limited Latour 2 "Stanton" carpet tiles to office areas.